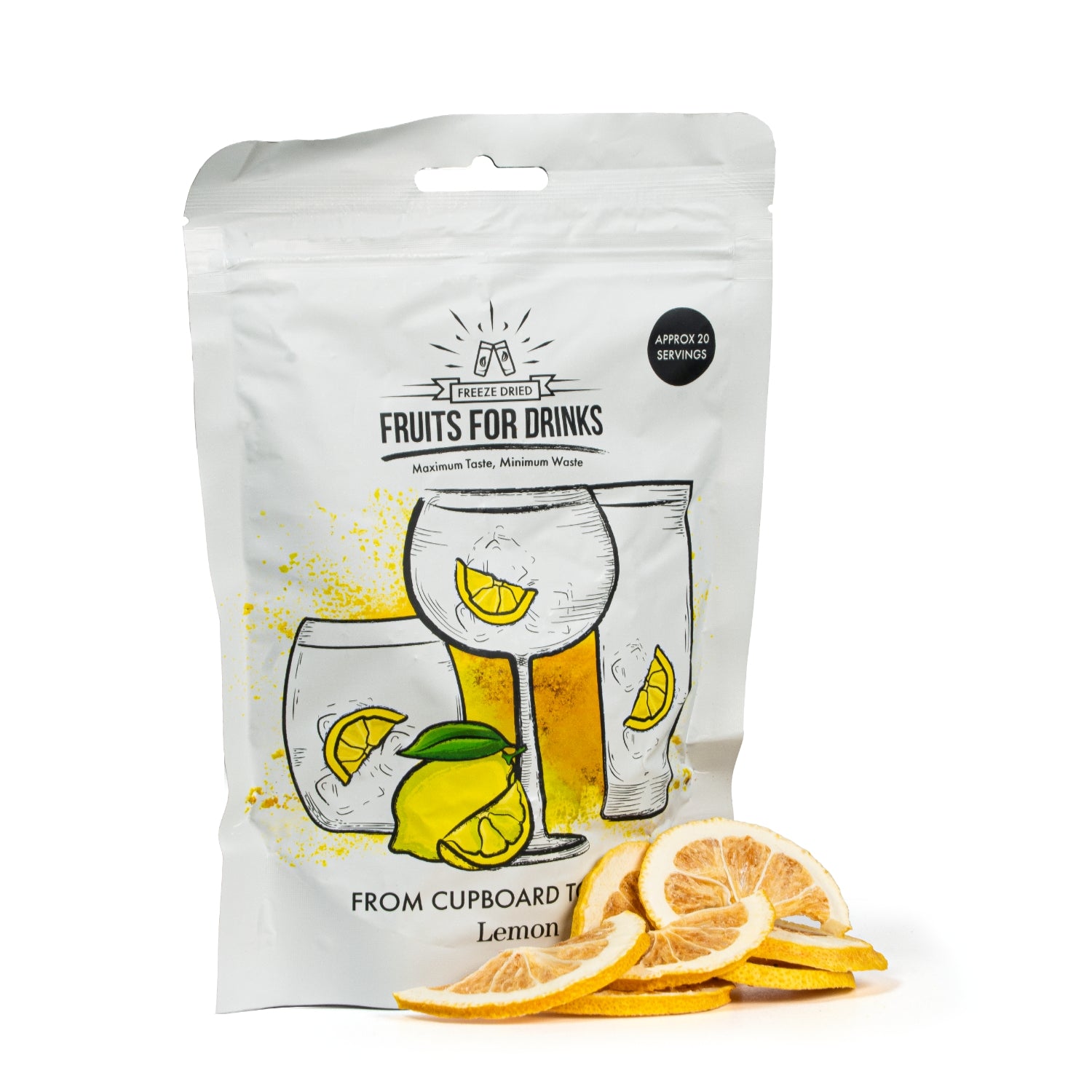 Fruits for drinks
Our fruit stays wonderfully fresh in our resealable bags for 9 months once opened and last for 2 years on the shelf.
Our berries are pure theatre in a glass. An exciting talking point with great flavours to match.
Our 20 serving bags retail at just £7.99
Consistent servings in each bag of Fruits for Drinks
Easy storage in the cupboard. No refrigeration.
A MILLION TIMES BETTER THAN THE ALTERNATIVES....
FRESH FRUIT
Short shelf life.
Deterioration.
Liquid Barrier.
Preparation cost.
Not just for drinks!
Storage cost.
DEHYDRATED
Horrible smell
Inconsistent slices
Ugly - colour
Broken
Does nothing in the glass
Full of seeds
Expensive (<14 slices £5.00)
FRUIT IN A LIQUID
Poor taste experience.
Does nothing in the drink
Broken serves
Inconsistent
Soggy